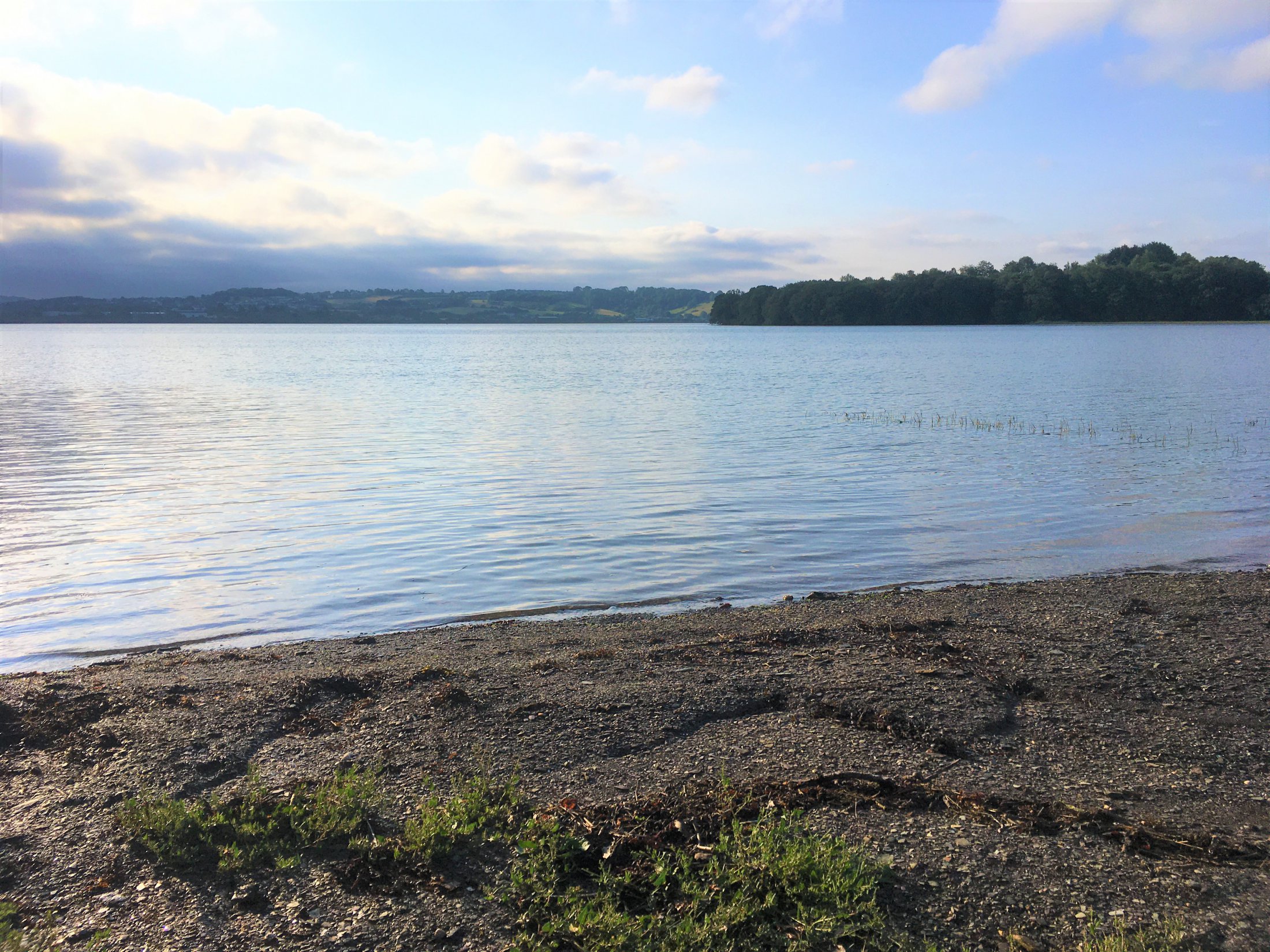 Lower Marsh Farm has its own private shingle river beach which is only available to guests staying with us. Perfect walking for dogs, and a great adventure for children with plenty of treasures to find (look for crabs under rocks, collect a selection of shells, find sea glass and go for a paddle). Enjoy some quiet time watching the waves, birds and occasional boat passing by.
The river is tidal here. When it is high tide, and for a couple of hours either side, swimming, kayaking and stand-up paddle boarding is great fun – this video shows the river at high tide. You are most welcome to bring your kayaks and boards (we can normally help transport these to the river frontage if needed which is approximately 300 metres from your accommodation) as we do not have any available for use. Paddle boards and kayaks are available from Mai Adventures which can be delivered to the farm – the lovely Mel also offers lessons for first timers and more adventures for more experienced paddlers.
When it is low tide, the mudflats are exposed. These host a good array of birds that move in to feed while the tide is out, these commonly include Heron, Egret, Curlew, Snipe, Avocet, Godwit and even once a Glossy Ibis moved in for a few weeks. This is a good place for identifying likely birds for beginners.
You can walk along the river frontage (except when the tide is fully in) and further around towards Cargreen. Some parts of this route are slippery with seaweed and wellies are a good idea!
Of course, both Devon and Cornwall are equally blessed with some of the most fantastic beaches in England. The South Coast is within easy reach, a few examples of those closest to us are:
On the North Coast, the best options are in Bude (an hour away) and Padstow (an hour and a quarter).  Near Bude (voted the 7th Best Beach Destination 2012 in the UK by millions of TripAdvisor users) there is a wide selection of fantastic beaches. Padstow also has a fine selection of beaches nearby plus of course it's infamous restaurants and shopping.
Beach / forest school (for preschool ages)
Offered by Steph Hobbs, a fully trained forest school teacher (and an amazingly fab nanny to our boys).  The sessions can be customised to your needs and the children's ages. Contact us for booking information.
Looking for some surfing?  Click here for the best surfing beaches in Cornwall.