Date/Time
Date(s) - Sunday, 17 March 2019
10:00 am - 4:00 pm
Location
Lower Marsh Farm
Experience Conservation in Action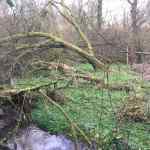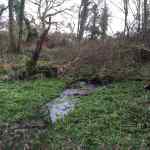 Join us and contribute to valuable nature conservation work at Lower Marsh Farm by restoring a woodland pond.
During this day you will help clear trees from a historic pond on the edge of woodland. This is the first step in restoring the pond.
Our Volunteer Conservation Days give you the opportunity to develop new skills, meet people and get active. Children are welcome to come with a responsible adult.
Please come prepared to be outside for the day. Take into account the variability of weather likely in early Spring. Bring your wellies (it is an old pond!). No tools are required. Please expect to be exerting yourself during the day!
Refreshments
Tea, coffee & soft drinks will be available during the day. There will also be mid-afternoon cake for you to enjoy.
If at the end of the day you would like to take home some of the logs extracted, you will be welcome to load up a few bags worth ready for next winter, in exchange for a small donation towards the Cornwall Wildlife Trust.
Parking is available.
The site: Lower Marsh Farm
We are within an Area of Outstanding National Beauty on the River Tamar. A former Duchy of Cornwall renowned daffodil farm, Lower Marsh Farm is on the outskirts of the pretty village of Landulph benefiting from the secluded feel of being a million miles from City life but with the convenience of being striking distance of modern amenities.
Here there is woodland, an orchard and 40 acres of Salt Marsh Nature Reserve that borders Lake Kingsmill on the River Tamar.  The Nature Reserve is rare salt marsh habitat and boasts an interesting array of flora and fauna. With herons, buzzards, egrets, kingfishers, pheasants, owls and bats galore, The farm is managed in a gentle and environmentally friendly manner, you can read more here about the approach.
Want to take part?
To book or for more information please email us on [email protected] or call on 01579 212 100. Numbers will be limited so booking is advised.
Participation is at your own risk. We will give a briefing at the start of the day. There will be chainsaws in use during the day to fell the trees. A bonfire will also be started to burn up woody material.