Date/Time
Date(s) - Friday, 20 November 2020 - Sunday, 22 November 2020
All Day
Location
Lower Marsh Farm
Find your reading retreat and escape for a few days of peace, comfort, tasty healthy food and most importantly time to read. Think a hygge world with comfy sofas in front of cosy log burners, woollen blankets and peace.
Rob C said "Great spot, great place, great hot tub…..just great. Chris' cooking is worth trying also :-)" November '19
Margaret W said "I can not recommend this highly enough" August '19
Xia P said "All in all a fantastic stay and would definitely book again!" June '19
Think time to read without interruption, delicious freshly made meals and snacks prepared for you so you can just relax.
Have you ever dreamt of having the time and space to immerse yourself in a good book? Haven't we all! How good would it feel to spend an uninterrupted weekend simply reading? Pretty special, I can tell you! Time to book yourself a reading retreat.
At Lower Marsh Farm we have been successfully running a variety of retreats here for many years. All our guests truly value some time to themselves and being able to grab the opportunity of doing a little bit of what makes them tick!
My own guilty pleasure is a weekend of book reading, binge reading even, one book after another. Not having to stop to cook tea or to throw another load in the washing machine! No dishes to wash and no beds to make!  Just one weekend of 'me-time', alone with the written word, would be heaven indeed!
So, we are delighted to be able to offer you your own slice of heaven.
Our reading retreat will allow you to escape for a few days of peace, comfort, tasty healthy food and most importantly the time to read. Think a hygge world with comfy sofas, sat in front of a cosy log burner, woollen blankets across your knee and nothing but peace and a host of books to amuse you.
Imagine yourself reading without interruption and having delicious, freshly made meals and snacks prepared for you, so that you can just snuggle up with your book and relax – guilt free!
Michaela W said…"wonderful piece of heaven" July 2017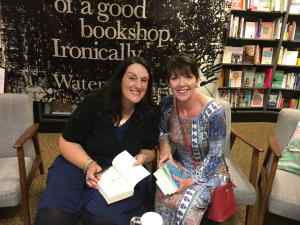 We are super excited to be able to welcome Miranda Dickinson, six-times Sunday Times Bestseller, vlogger and million-copy-seller, as our special guest on this retreat. Miranda will join us for the weekend as we relax into our reading and be on hand to share her experiences with us over dinner on Saturday evening.  Miranda has also just announced that her eleventh book,  'Our Story',  will be released in September 2020. 
Located in the Tamar Valley on the Devon / Cornwall boarder at an award winning idyllic venue with lots of history and amazingly tranquil yet only 20 minutes from Plymouth (direct trains from London in under 3.5 hours).
Nic C said…"Back from the most amazing weekend leading our retreat in Cornwall. A huge thank you to for providing the most beautiful setting and strong connection to nature, tastiest food and surroundings – we could really feel safe and let go!"  March 2019
For those 'between book' moments we have a selection of jigsaws and board games to entertain you. Or perhaps you fancy venturing outside for a game of tennis to get the heart racing!
Additionally, you could book yourself a massage treatment or even take a guided walk around the farm so that you can find out more about the benefits of rewilding land, regenerative farming and how the farm is managed for wildlife.
Lower Marsh Farm, Landulph, is set within an Area of Outstanding National Beauty on the River Tamar. A former Duchy of Cornwall renowned daffodil farm, Lower Marsh Farm is on the outskirts of the pretty village of Landulph benefiting from the secluded feel of being a million miles from City life but with the convenience of being striking distance of modern amenities.
Here there are private woodlands for walks, an orchard with a hammock for relaxing and admiring the view, picnic areas, a tennis court, a hot tub for relaxing, and our own Salt Marsh Nature Reserve that borders Lake Kingsmill on the River Tamar.  Take a short walk down to the waterfront during low tide to enjoy the private shingle beach. For an aerial video over the marsh click here.
Upcoming reading retreat dates:
2 nights from Friday 20th – Sunday 22nd November 2020.
Louise L said…"Our first retreat at Lower Marsh Farm is complete!! What an amazing, outstanding and incredible venue, food and new experiences we have shared with some fabulous women." May 2019
Accommodation (prices are per person):
Book your place with a £150 deposit (non refundable) and payment of balance by 20th October '20.
Shared twin room (with shared bathroom and hot tub) @ £340
Shared twin room (with en suite bathroom, own living / kitchen room and hot tub) @ £390
Shared triple room (with en-suite bathroom, own living / kitchen room and hot tub) @ £375
Private room (with double bed and own bathroom / living / kitchen room and hot tub) @ £725
Private room (with double bed and shared bathroom and hot tub) @ £625
Private room (with single bunk-bed, shared bathroom and hot tub) @ £390
To find out more or to reserve your place, click here and send us an email.
Check out these photographs of the accommodation to whet your appetite!
Chrissie W said…"better in real life than you could imagine" April 2017
Day guest option
Join our Reading Retreat and immerse yourself in our perfect reading location. Your day will begin at 10am, where you will be welcomed with a refreshing cup of tea /coffee and biscuits.  After a short orientation of our beautiful venue, we will help you find your perfect location to settle, where you'll feel most comfortable with the space and time to read. Bring your own book or ask us to recommend and source a book for you.
A delicious light lunch will be served buffet style at 12.30pm – you can grab your plate and get straight back to reading, or join some of the group at the table for a sharing of favourite authors and titles around the comforting log burner.
At 1.15pm you can join our guest author sharing their personal experience of writing a book and take any questions from any budding authors . Settle back to your reading location from 2pm or maybe take a walk around the grounds or a dip in the relaxing hot tub.
The day will come to a close with a Cream Tea at 5:30pm and departure at 6:30pm.
All this is just £60 per person and there are currently spaces available on Saturday 21st & Sunday 22nd November '20.
Heather G said…"Don't hesitate to book. The food, accommodation and the welcome are all wonderful. Thank you!" December 2017
Bookings