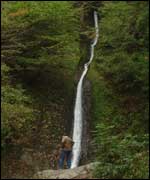 Antony – this house and gardens is 30 minutes away and still lived in by the Carew Pole family. It also holds the National Collection of Hemerocallis (over 600 of them). Meet the gardeners and conservationists working at the property on a variety of days during the summer.
Cotehele House, Gardens, Quay, Mill & Estate – just up the Tamar Valley from us, approximately 15 minutes away, this is a glorious National Trust property. It is worth visiting at any time of the year and there are some great walks, tea house, river access and a large tree house style children's play area all on the wider estate accessible without entry payment. During the summer, the Nancy Bell boat does 2 hour  trips up the river along some spectacular scenery. The mill operates on Thursdays and Sundays and you can buy a bag of flour that has been milled here. If you visit during Dafodil season, keep a look out for those developed by the du Plessis brothers here at Lower Marsh Farm!
Saltram House, Garden & Park – with around 500 acres which includes farmland, beaches, salt marshes, meadows, woodland and an estuary. It is a great place for a bicycle ride for all the family, great picnic places and a new children's play area. This is just under 30 minutes away.
Lydford Gorge – the home of the spectacular 30m Whitelady waterfall and the Devils Cauldron. With a tea house and excellent local pubs to refresh yourself after the walk. We managed the walk with a toddler and a baby so the route isn't that difficult! It is approximately a 45 minutes drive.
Plymbridge Peregrine Project – here there are approximately 200 acres of woodland and meadows along the River Plym, a place to cycle, walk, run, walk the dog or swim in the river. There are volunteers on hand to help you view the Peregrines through telescopes and answer questions. Peregrine Falcons are the fastest animals on the planet travelling at over 200 miles per hour. Approximately 20 minutes drive from us.
Lizard Point Nature Reserve & Wildlife Watch Point – run by volunteers with telescopes and binoculars who will show you how to spot seals, dolphins and hopefully even chough (a cultural icon for Cornwall!). Sometimes maybe a porpoise or a whale or basking shark if you are lucky. Open from 10am-4pm every day from April to late September (weather permitting). and is the most southerly tip of England. This is 2  hours away but well work a visit.