Residential retreat venue for up to 20 guests available for hire by retreat, training and activity holiday leaders at Lower Marsh Farm on the English Cornwall / Devon border in the stunning Tamar Valley.
Looking to run a family retreat?
Lower Marsh Farm is ideal – from our facilities and grounds, to the accommodation available. Read more here.
Contact us to discuss your ideas.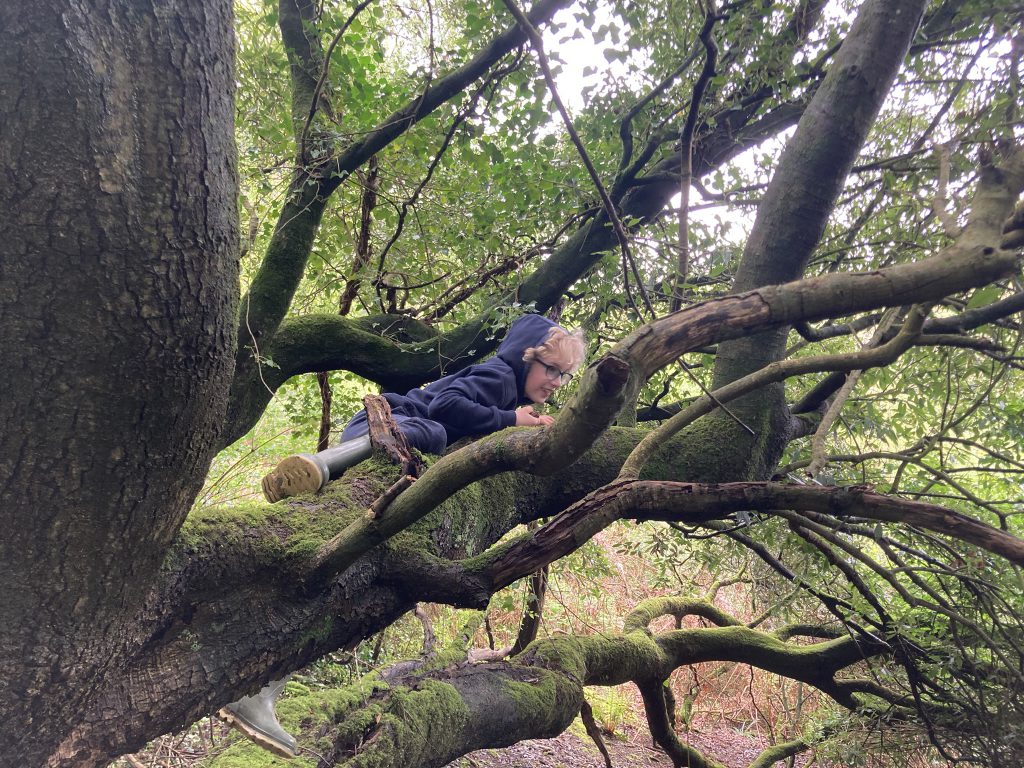 Award winning, sustainably managed, situated in the stunning Tamar Valley on the Cornwall / Devon border with over 40 acres of peaceful seclusion including an orchard with picnic area, private woodland, shingle beach and rare Salt Marsh habitat (a designated Site of Special Scientific Interest). The retreat venue is conveniently located just 15 minutes from Plymouth and easy to find but off the beaten track! It is a magical location with wildlife everywhere including deer, badgers, kingfishers, owls and bats nesting on the farm and regularly visible.
Nic C said… "Having run retreats for my Pilates clients at this location for several years I cannot recommend Lower Marsh Farm enough. The accommodation is incredibly comfortable, the setting spectacular and the food beyond delicious. 15 retreats and counting at this amazing location! June '23
Suzanne said… "Lower Marsh Farm is the perfect place to hold your retreat/course/workshop. The land is deeply welcoming as are the team who work so hard to ensure that everything runs like clockwork, you won't be disappointed! " May '23
Anne N said… "I'd just like to thank everyone at Lower Marsh Farm for a fantastic stay this weekend. I was really grateful to be able to come down on Thursday. It is a beautiful place, the food was amazing and everyone involved made it a perfect break." May 2023
Kate S said…"I have now run two retreats at Lower Marsh Farm, and I couldn't recommend it highly enough. As the facilitator, Olivia makes it all SO easy; arranging everything from catering to studio configuration. Her communication is prompt and helpful, and the farm is always immaculate. As for my guests, they leave having fallen in love with Lower Marsh Farm. This is because it feels like home as soon as you arrive; the rooms are clean and cosy, the food is out of this world, the scenery is peaceful and quiet, and Olivia and her team as so warm and helpful. We are always sad to leave, but drive away feeling relaxed, recharged and extremely full! I'm not sure any other venue could compete!" January 2023
Frank P said…"I stayed at Lower Marsh Farm for an improv retreat this past weekend. It was a wonderful experience. The accommodation was lovely and the facilities tip top. The staff were all so friendly and interested. My time staying was a joy. Thank you." October 2022
Stephen S said…"Warm people, lovely rooms and delicious food. Ducks and every sort of activity you could ask for. The beds were comfy and the accommodation had everything we could have asked for. Olivia and Steph really looked after all of us. I had almost lost interest in food before I arrived at the farm. With a little love and care I feel like I was recalibrated back to enjoying eating with friends. Stay in a yurt! Become a yurt person , a yurtolian. Make friends with a tree, pick your favourite duck, jump in the river, Cautiously follow a peacock around. Enjoy life again." October 2022
Zoe & Lauren said…"Thanks again for an INCREDIBLE weekend! The feedback has all been so positive and you and the team were all just phenomenal – also for the food and venue, every single attendee gave us 4/5 or 5/5 on the survey ????" June 2022
Tina S said "Wow what an amazing place I cannot recommend enough 5* star service food accommodation. Little thoughtful touches, warm hosts, top notch facilities. We will be back xxx" September 2021
Sabrina said… "A beautiful venue, stunning countryside and the most helpful team of people who go far above and beyond to make your stay great. Thank you so much to Olivia and the team for a wonderful retreat!" September 2021
Maria P said…"I hired Lower Marsh Farm as a venue for a retreat and I couldn't have asked for anything more. From the moment I arrived the staff were friendly, the rooms impeccable and everything had been thought of. Olivia, Valerie & Chris were friendly, welcoming & unobtrusive. Then there was the food. It was absolutely incredible. I'd go back again for the food alone. And that Cherry Bakewell Cheesecake – we agreed was the highlight of the whole retreat. Definitely recommend this place and it deserves all the awards it gets! " March 2020
Stacey W said "One of the most beautiful places you could ever stay. We ran a retreat here and the 5* service, hospitality and venue definitely exceeded our expectations. Thank you to Olivia and her team, we will certainly return." May 2019
Nic C said…"Back from the most amazing weekend leading our retreat in Cornwall. A huge thank you to for providing the most beautiful setting and strong connection to nature, tastiest food and surroundings – we could really feel safe and let go!" March 2019
Retreat venue offering:
Comfortable accommodation for up to 13 – 20* guests in rooms that can mostly be configured with either double (king sized) or twin rooms. Luxury Egyptian Cotton bed linen, white fluffy cotton towels and complementary toiletries included.
Separate retreat leader accommodation in large bedroom which can sleep up to 4 people with en-suite bathroom.
Full catering served buffet style including breakfast, lunch, dinner, refreshments (tea, coffee, cold soft drinks) during the day and cream teas. We can also offer cooking from a fantastic holistic chef. We have a 5 star food hygiene rating.
Daily housekeeping service (making up beds, changing towels, cleaning and tidying common areas).
Unlimited usage of studio (9m x 5.5m). For well-being retreats this room has yoga mats, soft blankets and table / chairs if required. The studio can also be used as a games room (with table tennis table) or to give talks / presentations with projector and sound system facilities.
Stunning atmospheric therapy room for 1-2-1 sessions, massages etc.
Unlimited usage of hot tubs and tennis court.
Within the grounds there are several areas ideal for walking meditation, forest bathing, wild swimming, outdoor classes (including the tennis court), meditation and fire ceremony circles.
Mini-bus hire available locally for day trips or evenings out. We can also offer our guests discounted tickets for the Lost Gardens of Heligan.
Provision of supporting services from local practitioners for example Massage Therapists, Yoga, Reflexology and Reiki. Perhaps a wine tasting evening, a wild food foraging workshop, stand-up paddle boarding lesson, a soundbath or even a vineyard tour!
Workshops and activities in our fruit and vegetable garden (operated on organic no-dig principles) are also available such as apple juice pressing. These are seasonal.
Lovely walks around the farm, down to the river and further afield.
We can recommend local baby sitters who we have used and are experienced plus have their own children so understand the leap of faith needed to leave your own with someone.
We can support with marketing and booking management.
The farm is managed in an eco-friendly manner and you can find out more about this here – we are happy to explain how this works during your visit.
There is free WiFi and good mobile phone reception here with most providers.
Direct train line from London Paddington to Plymouth (takes approximately 3 hours 30 minutes) and we can arrange for guests to be collected.
* – Between 1st March and 31st October we can accommodate up to 20 guests which includes accommodation of up to 6 people in 3 yurts. From 1st November to 28th February, we can accommodate up to 14 guests in 3 units (Kingfisher Barn, Bulrush Barn & Orchard Cottage) which are set around a beautiful cobbled courtyard.
Owned and operated by experienced customer-service focused team, you can relax knowing that your clients will be well looked after in this gorgeous retreat venue.
Find out what our guests say here.
Karen H said…"Well what can I say other than, Lower Marsh Farm now has a very Special Place in our Hearts. Hosting my…Retreat here this past week has been incredible…Olivia, Val and the other lovely ladies looked after us so well all week and showed their Love for the Farm. The accommodation of beautiful cottages and fabulous Yurts were perfect. The food was incredible every day and they catered for everyone's needs. This really is the perfect place for all to enjoy and was the perfect setting for my guests…I will def be booking again" June 2022
Michelle S said…"If you're looking for a special place escape to, I can't recommend Lower Marsh Farm enough. Olivia and her crew go above and beyond!" September '21
Debbie W said…"Thankyou so much for an awesome weekend. Loved every minute of it. Everything was fabulous xx" September '21
Louise L said…"Our first retreat at Lower Marsh Farm is complete!! What an amazing, outstanding and incredible venue, food and new experiences we have shared with some fabulous women." May 2019
Katie B said…"Just wanted to drop you a quick line to say a huge thank you for such a wonderful weekend. Really enjoyed your beautiful surroundings, the delicious food, and the muddy walks! I am still smelling those hyacinths you put in the room for us :)" March 2019
Comments from participants at one of our retreats… "The venue is absolutely fantastic, I love the yoga space and the food was absolutely amazing. Thank you all for a wonderful experience." November 2018
Monika W said…"Thank you very much for hosting our retreat and wonderful food. Will definitely recommend your place " April 2018
Heather G said…"Don't hesitate to book. The food, accommodation and the welcome are all wonderful. Thank you!" December 2017
June H said…"Spent three nights here – lovely location and really nice accommodation with hotel standard service. I was on a retreat so food was provided and it was absolutely lovely. Couldn't fault it and would certainly recommend." November 2017
Wayne B said…"I cannot recommend Lower Marsh Farm enough. It is absolute bliss!" August 2017
Chrissie W said…"better in real life than you could imagine" April 2017
For Retreat Venue Hire Terms & Conditions please click here.